• Apple Cinnamon Pancake Mix • Brunch • Bundt cake • Dessert Recipe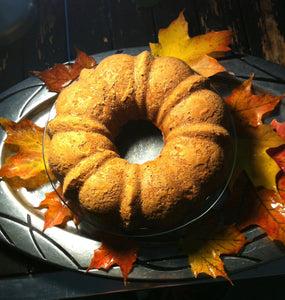 Maple Run Emporium Apple Cinnamon Pancake Mix also makes a delicious Bundt Cake! Serve for Brunch with a dollop of Maple Yogurt and a drizzle of Maple Syrup; or for Dessert glazed with Maple Cream; or for Breakfast toasted and spread with Maple Butter.
---
• blueberry pancake mix • Bundt cake • Maple Run Emporium • Pancake mix • Pancakes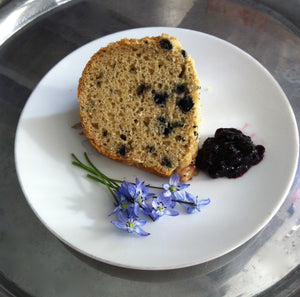 Maple Run Emporium Blueberry Pancake Mix also makes a wonderful Breakfast Bundt Cake. One 24-ounce package of mix blended with eggs and water makes a batter that fills a 12-cup Bundt pan. Keeps well in the fridge so you can have cake for breakfast for a week. Luscious served with blueberry jam. IngredientsMaple Run Emporium Blueberry Pancake MixVegetable OilWater4 Beaten Eggs  Directions Preheat oven to 350º Prepare a 12-Cup Bundt Cake Pan: Brush cake pan with one TBSP vegetable oil. Dust with one TBSP pancake mix. Be sure the pan is completely coated so that the cake will easily slide...