• Apple Cinnamon Pancake Mix • Brunch • Bundt cake • Dessert Recipe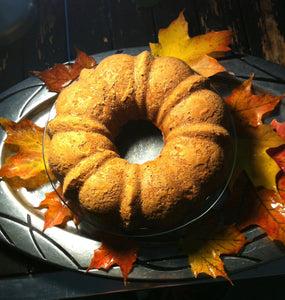 Maple Run Emporium Apple Cinnamon Pancake Mix also makes a delicious Bundt Cake! Serve for Brunch with a dollop of Maple Yogurt and a drizzle of Maple Syrup; or for Dessert glazed with Maple Cream; or for Breakfast toasted and spread with Maple Butter.
---
• apple maple pudding • dessert recipe • Grade B syrup
Contributed by Brooke James, 24 East Main Street Bed & Breakfast, Canton, New York (Original recipe from Yankee Magazine - tested and tasted by 24 East Main B&B) Preparation Time: 1-1/2 hours Serves: 8 Ingredients: 1 cup flour 1-1/2 teaspoons baking powder 1/2 teaspoon salt 2 tablespoon unsalted butter at room temperature 1/2 cup sugar 1 egg, beaten 1/3 cup milk 2 cups apple slices (2 medium apples, peeled & cored) 1 tablespoon sugar 1 teaspoon cinnamon 1/2 teaspoon fresh chopped ginger 1 cup sweet aplle cider 1 cup Grade B maple syrup Method: Preheat oven to 350 degrees. In...
---
• Dessert Recipe • Grade B Maple Syrup • Lime
This Minted Lime Summer Fruit Cup is pink and peach – the colors of the sunset over a beach in summertime. And the flavors are tropical, zesty, sweet and bright. The mint combines with the bold lime to brighten all the sweet succulent flavors of the juicy fruits: peach, papaya and banana. This fruit cup is pretty enough to serve at a party or summer brunch – and easy enough to serve at home any day of the week. Posted by kathypatalsky on Babble.com One of my favorite flavor combinations is lime and papaya. Then I add in...