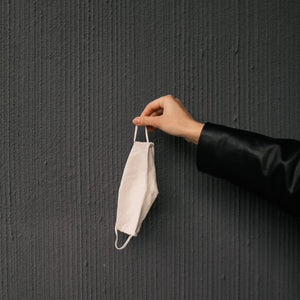 At Maple Run Emporium, masks are not required for vaccinated customers! So great to see happy, smiling faces again! The social distancing and limited customer capacity restrictions have also been lifted! I am so happy and grateful to all the New Yorkers who have been vaccinated and have helped all of us return to our normal pre-COVID lives. Please note: Customers who are not vaccinated must wear a mask while in the shop. Thank you! The lifting of restrictions in New York State was announced by Governor Cuomo on June 15, 2021. Announcement from the Office of the New York...
---
Our world, our community has experienced a great deal of 'new normal' living since early 2020, and everyone is eager and ready to resume our 'before pandemic normal' lives. While many lifestyles and routines are different now, one aspect has not changed: Maple Run Emporium's dedication to safety when you visit our shop. On May 19th, 2021, New York State lifted its mask mandate for fully vaccinated individuals. Vaccination against COVID-19 is a huge leap forward towards everyone getting back to normal, however, at Maple Run Emporium we are still requiring that all visitors wear a mask while in the...
---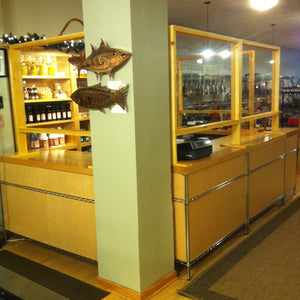 Thank you to Chris Potter and Nick Potter of CJ Potter Construction in Potsdam for building these gorgeous wood and Plexiglass frames for the cash-wrap at Maple Run Emporium. They work beautifully to keep everyone safe at check-out. It's like wearing a shield in addition to a mask! Prior to the plexiglass shields, we used distancing tape on the floors, barricade tables, and a distanced checkout basket procedure. We thank all of our customers for adhering to our previous protocols!  Our check-in table remains at the entrance where you can use the hand sanitizer upon arrival and when you leave....
---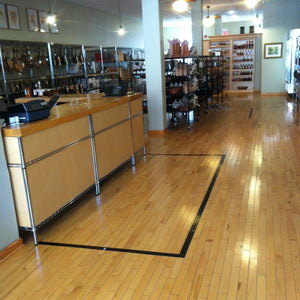 On May 15, 2020, Phase 1 for the re-opening of the North Country was announced. Businesses that were already open or were re-opening were required to develop a workplace Safety Plan and retain it on the premises.
Maple Run Emporium, as an essential grocery business, has been open without change of hours and days during the pandemic and established a safe shopping protocol. The shop has now adopted the New York State Department of Health NY Forward Business Re-Opening Safety Plan through the template that agency created. The segments the 5-page document addresses are: People, Places, and Process. 
---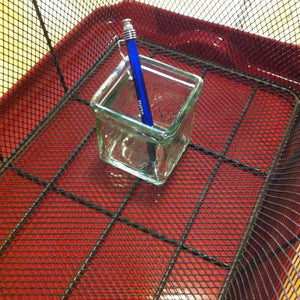 WELCOME! SAFE SHOPPING PROTOCOL Let's Be Safe and Stay Healthy! SHOPPING Shop Solo. This will help limit the number of people in the shop at one time and help make social distancing adherence. We are limiting the number of people in the shop at one time to 6.   Hand Sanitizing. Use the hand sanitizer on the table as you enter. Use  Our Shopping Baskets. The metal shopping baskets on the table are disinfected after each customer use.  Social Distancing. Maintain a safe distance of 6' from other customers. Face Masks. Please wear it as you shop, but if you...